Our Features
How Content Discovery Drives Conversions
Think Outside the Funnel
Is your website optimized for every prospective customer? Even the most comprehensive marketing funnels are limited by complexity, data quality and maintenance demands. What that means is that no matter how much work you put in, some leads are slipping through the cracks. Slickstream for Business is a collection of tools for your website designed specifically to help you capture those leads.
Instead of creating narrow behavior flows and manually optimizing your content with internal links and custom banners, you can tell us your goals and let us handle the rest. With our guided navigation tools, we turn every session into a potential conversion.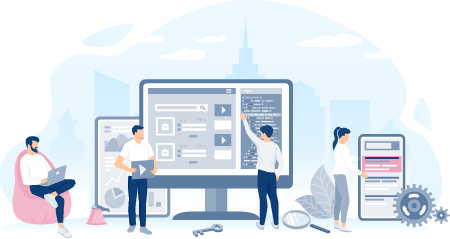 What's Included?
Search: Create a better experience on every session with our responsive, as-you-type search
Content Recommendations: Steer your visitors to the content that will resonate with them the most
Favorites/Bookmarks: Let your users save their favorite posts and generate high quality leads in the process
Campaigns: Integrate your goals into Slickstream and we'll optimize our recommendations to increase conversions
Analytics: Get actionable insights from your engagement data in our analytics portal
How Does it Work?
Our Discovery Engine is at the center of everything we do. It builds a complete model of your site and learns about visitor behaviors so that it can understand relationships between content and how to best guide users toward conversion. This happens entirely on our end, with no complex technical integration or lengthy onboarding process. We then inject the results client-side, giving your visitors the benefits of top-quality navigation tools without bogging you down in the process.
Setting Slickstream up on your site is quick and easy. We provide an interactive demo page right away, and offer a no-risk free trial that gives you unrestricted access for 30 days. And if you decide to move forward, our simple and transparent pricing is just $250 per month for most businesses.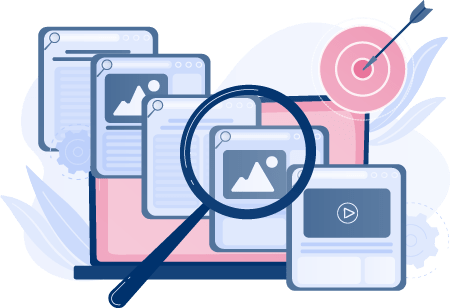 Site Search
Slickstream for Business offers world-class site search without the hassle. It covers all of your content (from as many domains as you like) and can hook into your existing buttons or float independently on the page. The results display as you type, and are uniquely detailed due to our ability to scrape metadata (categories, keywords, sections, authors, topics, etc.) and organize results automatically.
Inline Search
Some visitors need a little help getting started. Guide them with an inline search module! Fitting seamlessly into your site's look and feel, inline search prompts users with suggested searches and allows them to see results without ever leaving the page until they've found what they're looking for. Part "push" and part "pull", this is an adaptable tool best suited for pages that get a diverse set of visitors with different use cases (like a home page).
Content Recommendations
We maintain a full index of your web content as it evolves. We use that knowledge to build context-aware content recommendations. These seamlessly integrate into your content to help visitors find other posts or pages that interest them as they make their way toward conversion.
Campaigns
We support a special kind of campaign-aware content recommendations that let you promote your own active marketing campaigns to all of your website visitors, regardless of where they came from. Think of this as automatically adding calls to action inside your site wherever you want them. You input a bit of data about your campaigns; we take care of showcasing them in ways that will resonate with your site's users. Slickstream campaigns are easy to use and allow you to continually adapt the content on your website to your evolving goals.
Favorites/Bookmarks
As visitors navigate your site, we keep a list of all of the pages they have visited for them. If you choose, we can enable them to save these pages as favorites. Not only does this provide an enhanced user experience for prospective customers, it also generates insights that can help steer your content strategy. And here's the kicker: this function can tie into your email marketing by requiring sign-up to save posts. Any email addresses collected (with your marketing opt-in) are directly integrated with your email service provider or automation tool of choice.
Analytics
All of these features come together in your user portal, where we provide robust analytics both on Slickstream usage and on overall engagement. This includes campaign data, search terms, popular content and more. We pick the insights that matter most to marketers and present them simply and intuitively, without bogging you down with 'analysis paralysis'.